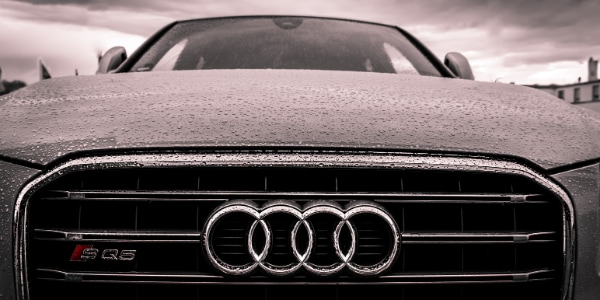 How often do you get your Audi serviced? You probably know that regular maintenance and servicing is required in order to keep your Audi running smoothly, but you might not know the exact milestones recommended by the manufacturer. Milestones make it easy to keep track of your scheduled maintenance, so you can stay on top of preventative care for your beloved Audi model. How often you get your vehicle service depends on a few factors, like the model or the model's year. We'll give you a quick overview, but to get the most accurate information, be sure to check your vehicle's manual--Audi has a collection of downloadable manuals on their website if you've lost your original.
Consider Your Mileage When Scheduling Maintenance
Have your car inspected too frequently, and you could be losing money. Too infrequently, and you could be damaging your vehicle. So, what's the right amount of maintenance? The good news is that Audi models won't need standard maintenance until around 10,000 miles, or 1 year, whichever comes first. After that, Audi recommends the basics: a brake system check, an oil change, an air filter change, a tire inspection, and so on. The service team at Audi Dallas will be able to tell give you a more detailed checklist. After that, for vehicles 2017 or newer, Audi recommends a service check every 10K miles.
Regular Oil Changes Can Save Your Engine
Even if your engine sounds like its running just fine, you'll want to keep up with regular oil changes. The general rule is 3,000 miles or 3 months, whichever comes first. Newer vehicles can usually handle a few thousand miles past this marker, but it isn't recommended. Oil is what keeps your engine running smoothly--overtime, it becomes dirty and dries up. This causes unnecessary friction, leading to wear and tear, ultimately shortening the life of your Audi. Regular oil changes will prevent engine combustion, so be sure to schedule them when necessary. They're usually pretty affordable, so it's a small price to pay, as opposed to buying a new engine when the original is damaged due to a lack of oil changes. 
Remember to Schedule Tire Alignments Regularly
If you want to keep your tires for as long as possible, you'll want to get regular alignment checks. Alignment issues can occur over time due to road imperfections--each bump in the road can shift the axles ever so slightly. When your tires are misaligned, you'll feel the wheel pull slightly to one side while driving. Misaligned tires can lead to expedited wear, lower gas mileage, and damaged suspension. Have your alignment checked during every milestone review, and you'll have peace of mind when it comes to your tires.
Work with the skilled Audi mechanics at Audi Dallas for the best quality service in Dallas, TX!
Our mechanics have been working with Audi models for years, and they know these vehicles inside and out. They'll be able to complete regular maintenance checklists, and we'll look for common issues that other dealerships won't catch. To get started, schedule an appointment with us. We look forward to seeing you!