There are many benefits to exchanging your Audi to a newer model before your lease ends, even if this date is months or even in excess of a year away!

It doesn't matter where you purchased or leased your Audi, you can exchange it early, or even turn it in here at Audi Dallas.

As driving needs can change over time, we want to help you plan ahead for the future, whether or not you continue to drive an Audi.

We encourage a complimentary pre-inspection to help identify excess wear or mileage on your Audi to prevent avoidable lease-end fees.

All Audi owners can advantage of this unique service exclusive to Audi Dallas, regardless of whether it was originally purchased from our dealership.

Get started now by simply completing the form and our VIP coordinator Nichole Guidry will be delighted to assist.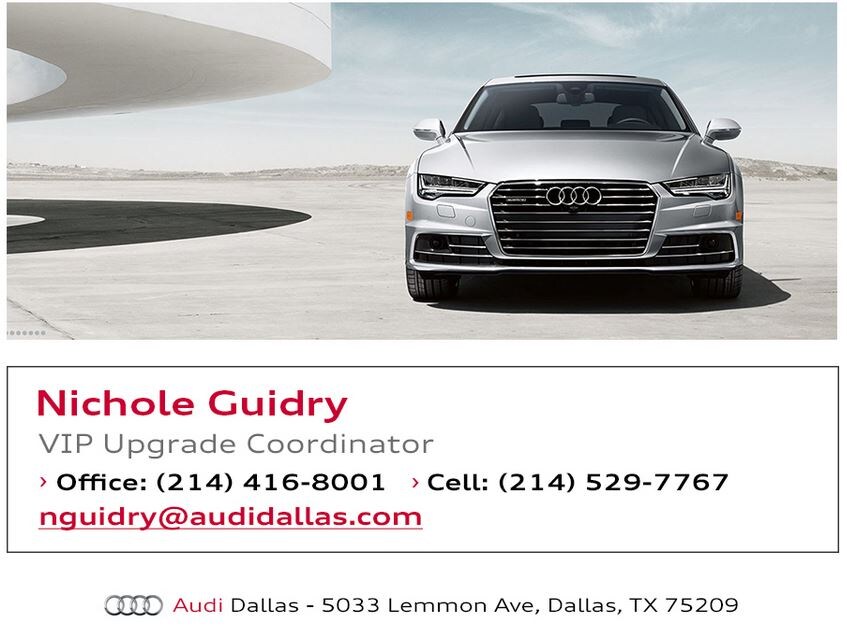 Customer is responsible for any excess mileage, wear & use, and applicable turn-in fees through Audi Financial Services. Lease return does not imply commitment to pay any remaining payments on existing lease term.