Some might say that midsize sedans are on the decline. We would say those people have never driven the 2018 Audi A6. Offering a package built on space, comfort, performance, and luxury, the new Audi A6 delivers a driving experience that's more than a match for its competitors, and a bar raiser for its segment.
With an executive sense of style and an interior to match, the Audi A6 impresses from the first glance to the first sit, and then some. Its optional Comfort Seating Package upgrades your seats with plush cushions and cooling ventilation. Leather trimming, a tri-zone climate control system and Apple CarPlay/Android Auto smartphone integration likewise work to guarantee a breezy ride for everyone who rides inside of it.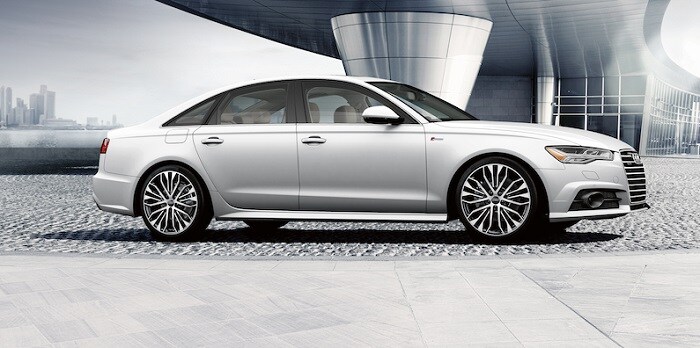 Under the hood, drivers will be able to enjoy one of three engine options:
2.0-liter turbocharged inline-4: 252 horsepower, 273 pounds-feet of torque, 25/34 miles per gallon
3.0-liter supercharged V6: 340 horsepower, 325 pounds-feet of torque, 20/29 miles per gallon
4.0-liter turbocharged V8: 450 horsepower, 406 pounds-feet of torque, 16/24 miles per gallon
Even with just the base model you'll enjoy an athletic drive. And when you hit the road with that V8? We hope you like high performance.
If you're a luxury driver looking for a new midsize sedan, the Audi A6 is an obvious choice. To learn more, get in touch with Audi Dallas in Dallas, TX. We're a central source of new luxury cars for drivers in Irving, Lancaster, and more.