You're a driver of discerning tastes, and you're in the market for your next car. You want something smaller but fun to drive. Classy and stylish, but also modern and packed full of features. The 2018 Audi A4 is all of those things, and more.
Powered by a pair of powerful 2.0-liter turbocharged inline-4 engines, the new Audi A4 can deliver up to 252 horsepower and 273 pounds-feet of torque, with the right options. Combined with plentiful options for all-wheel drive and a zero-to-60 sprint of 5.7 seconds, and you get what adds up to one of the most responsive and sporty-feeling road experiences in its class.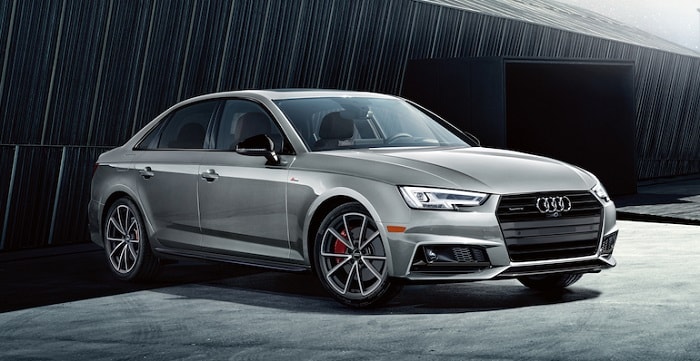 This high performance is only made better by a stylish interior that uses premium materials and valuable features to provide a comfortable ride at any speed. Standard equipment includes everything from three-zone automatic climate control, heated seating, and a power sunroof. Drivers who invest in higher ranging trims can also enjoy an infotainment system and more. The A4 is a car that aims to deliver on every level.
The best part? Its starting price of $37,000 feels like a bargain for all it offers. That's especially considering the price tag that many of its competitors go to market with. To find out more about the A4, and the rest of the new Audi lineup, get in touch with the sales team at Audi Dallas in Dallas, TX. We're a proud source of top-quality cars for Irving, Lancaster, and more.